I wish to dedicate Happy Mother's Day expecially to my mom, coz she so extra special mother ever to me. I LUV U MOM..!! Yr kindess, yr love, carring n many more make my life happening and wonderfull everyday all becoz of u mom.. Cayang kat Mak sgt!.. Muah!!! Oh yer... not forget to my mother in law, Selamat Hari Ibu for u too... :)
.
"Happy Mother's Day" means more than have a happy day.
Within those words lie lots of things we never get to say.
I love you first of all, then thanks for all you do and teach me.
You really mean a lot to me, and that I honor you.
But most of all, it means that I am thinking of your happiness on this, your day, with pleasure and with love.
.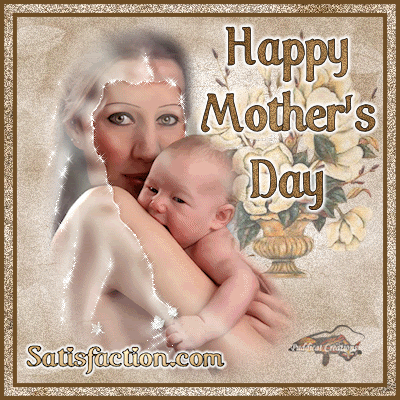 M- O- T- H- E- R
'M' - is for the million things she gave me
'O' - means only that she's growing old
'T' - is for the tears she shed to save me
'H' - is for her heart of purest gold
'E' - is for her eyes, with love - light shining
'R' - mean right, and right she'll always be
Let's put them together, they spell 'MOTHER'
A word that means the world to me
.
Happy Mother's Day to you and also to all mothers in Earth...!!